Ante Golem, President
Ante is a partner at Herbert Smith Freehills and is section head of their Perth Disputes team.
His practice focusses on dispute resolution and he provides strategic advice to clients involving complex commercial disputes, inquiries and investigations.
He has extensive experience in international arbitration and commercial dispute resolution, particularly in complex construction and infrastructure disputes. Ante is also specialist in class action litigation and has acted in some of Australia's largest shareholder class actions.
Paula Wilkinson, Senior Vice President
Paula was a founding member of Kim Wilson & Co in 1998 and has acted, and continues to act, in many of Western Australia's most complex cases.
Paula was accredited as a Family Law Specialist (NSW) in 2012 and became an adjunct lecturer for the NSW College of Law (LLM) for the following five years. In 2021, she was accredited as an AIFLAM mediator.
Paula is recognised by Doyle's Guide as a Leading West Australian Family & Divorce Lawyer and also a Leading West Australian Family Lawyer (High-Value & Complex Property Matters) – Western Australia, 2022.
She has presented papers at numerous family law conferences in Australia, in Indonesia (Bali) and at the University of Western Australia Law School and Murdoch University Law School.
Paula is a board member of Law Access WA, a committee member of the Professional Indemnity Insurance Management Committee and the Accreditation Committee, both of which are committees of the Law Society of Western Australia.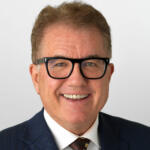 Gary Mack, Junior Vice President & Treasurer
Gary Mack is an experienced lawyer, independent children's lawyer and family dispute resolution practitioner with expertise in family law, not-for-profit law and neighbourhood disputes. He is the convenor of the Law Society's Access to Justice Committee and a member of the Law Council of Australia's Access to Justice Committee. He is a member of the Legal Practice Board and Deputy Convenor of the Professional Affairs Committee and a member of the Legal Services and Complaints Committee. He is also a councillor at the Town of Cambridge.
Rebecca Lee, Immediate Past President
Rebecca Lee practices at Francis Burt Chambers, using advocacy, negotiation and strategy skills.  As counsel, she acts in areas as diverse as construction, taxation, employment law and wills & estates.  She holds a BSc (pure mathematics), LLB and LLM from UWA.  Admitted in 1994, Rebecca moved to the Bar in 2004, winning the inaugural Chief Justice's Prize, WABA's Bar Readers' Course.  In March 2016, she was Senior Woman Lawyer of the Year (WLWA).
Believing in 'lifting as you climb', Rebecca has served one year as President; two years as Junior Vice-President and Treasurer of The Law Society of Western Australia; two years as a Councillor; one year on WABA's Council, three years on the Legal Practice Board of WA; as a Past President of Australian Women Lawyers and WLWA; and for three years as editor of Brief.  In 2011, Rebecca attended the Harvard Negotiation Institute, and in 2016 undertook Leadership WA's Signature Leadership Program.